On Wednesday April 24th, the Google's latest algorithm update went live.  Every year Google tweaks its algorithm up to 600 times, with most of these changes are barely noticeable to searchers. However the latest change, known as the "Penguin Update," has impacted approximately three percent of the global search results.
Why Is This Happening?
Google is constantly fine tuning its search results with the aim of improving the overall search experience for its users, rather than putting real businesses in danger of losing traffic. Unfortunately, the Penguin update has impacted a number of real businesses.
Who Is Affected?
The main sites affected are websites Google sees as being over-optimised with unnatural link profiles that only target specific keywords. A site that has all of their backlinks directed to a single page (usually the homepage) and no variation in the anchor text (clickable text in a hyperlink) fall into this category.
Here's an example of a back link profile from one of our company owned websites that has been affected by this update:

The majority of the inbound links contain the search phrase in the anchor text, with few, if any links pointing to the internal pages of the website.  There are no inbound links with the business name, the domain name, the owner of the business or any 'brand' keywords.  This signifies to Google that this page has been 'over-optimised' for certain phrases, effectively trying to game the search results and thus is not the best website for its million of users.
Real businesses will have links not only to their homepage but also important internal pages. These links will be built slowly over time and include various anchor texts which creates a more natural link profile.
—
The majority of Aplus SEO clients (33 out of 37) are largely unaffected by the new algorithm.  For those that are affected, we've already begun to expand the link profile to a similar profile of competing websites.  However, there are some strategies that will work faster.  These are detailed below.
How Can You Restore Your Rankings?
We need to demonstrate to Google that every optimised page of your website is for a 'real business'.  This is done by expanding the link profile to that of similar websites in the first page of search results.  To expand the link profile of a particular page, we need to build links from a variety of sources.  We also need to increase the number of website 'Quality Signals' to tell Google by our actions that your websites is a high quality website.
The 12 strategies below are ranked by highest return on time/effort employed to least effective.  Even if you only focus on the top two strategies, this may be all you need to restore any decline in the rankings.  For example, with the first strategy (Supplier/Customer) links – you may only need five to ten links from genuine local suppliers to restore your rankings.
Important Point
If you are a current A+ SEO Auckland client, we have already actioned several of these strategies for you.  For some strategies, for example, supplier links, we will need to discuss the best way to obtain these type of links.
1. Get Supplier/Customer Links
One small step in any link building process is to ensure that you have links from all appropriate businesses you have a real relationship with. They can be your partners, suppliers or customers.
How do you get these links?
A phone call is usually best.  Here at A+, we're happy to make contact on your behalf.  Another effective technique is to offer testimonials that link back to your site.
We recommend getting at least 3 – 10 quality links like these. Links from related businesses are the most valuable and can also help generate targeted traffic.
Here's a list of contacts you could get links from:
Other websites you own
IT Support
Web Design/Hosting
Lawyer
Coaching/Business Advice
Property Services (including landlords/tenants)
Public Relations
Advertising Suppliers
Software Provider(s)
Accountant
Printing/Graphic Design
Food/Drink/Hospitality
Hardware/Office Furniture/Computer Equipment Suppliers
Cleaning Company
Industry Suppliers (depending on the client's industry)
Conference Organisers (either for your own seminars etc. or whose conferences you attend)
Artwork Providers (local artists or galleries), Florists etc.
This one strategy alone may be enough to restore your rankings.
2. Link to your Inner Pages
Create links where possible to important inner pages rather than just your home-page. This will create a more natural link profile and will help increase your websites authority.  You can often do this by copying and pasting your inner page URL to the website you are creating a link from.
For example: http://homesecuritysystem.co.nz/specials/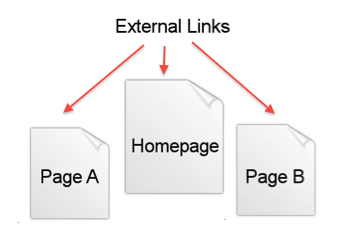 3. Internal Links
Create internal links on your website from page to page.  Within the textual content of your home page, link to an internal page, and vice versa.  Link from one internal page to another internal page.  A great example of a website that uses this strategy is TechCruch (http://techcrunch.com/), who have a practice of choosing link text that is helpful, often telling visitors what the website is about.
This strategy is free, can be used to create tens of links and enhance the user experience of your website (which improves conversions).
A+ will review your website and create these internal links for you.
4. Diversify Your Link (Anchor) Text
When creating links to your site it's important to vary the link text. Having every single link to your site containing your keyword isn't natural. A good rule of thumb is having half your links containing your main keywords and the other half containing things like your business name, domain name, product name and the business owner's name.
For example:
Protech Security
John Smith
Scorpion Alarms
Protech Alarm System
Protech Security Auckland
Click here
More info
http://homesecuritysystem.co.nz/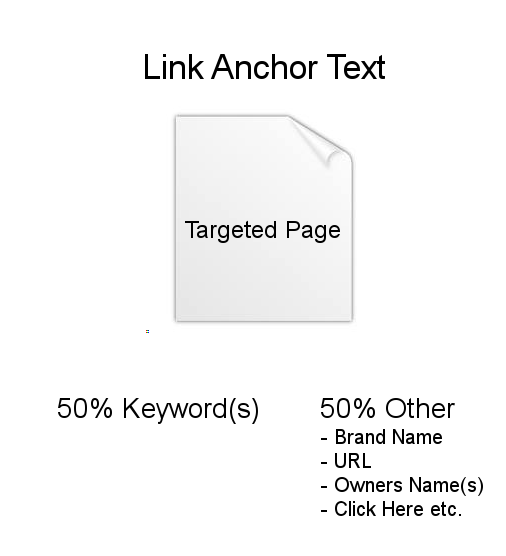 5. Paid Traffic
Paid ads are a simple and effective way of driving traffic to your website. Its effects are immediate and can be done for less that $1 per day using Google AdWords. This also shows the search engines you are operating a legitimate business since you are willing to invest money to bring visitors to your website.  This is another quality signal for which helps with organic search results.
Another effective strategy is buying a directory listing or an advertisement on a related industry website.  For example, if you owned a fishing charters website, you could buy a listing on the top fishing website, fishing.net.nz.
Within every industry there is a website that offers advertising space, for a fee.  Do this primarily for the traffic that such and ad will bring, but also remember that the link power will flow through to your website as well.
—
A+ can setup and manage an AdWords account for you if easier.
6. Local Directory Links
If you want your website to rank higher within the local search results you need to list your business on local online directories. This builds local search relevancy and will also help to boost your Google Places listing.
Here's the Top Directories to List your Business On:
Dmoz.org (New Zealand)
Finda.co.nz
NZS.com ("New Zealand Search")
Localist.co.nz
Zipleaf.co.nz
HotFrog.co.nz
Zenbu.co.nz
NZPages.co.nz
NZDirectory.co.nz
Yalwa.co.nz
ZipLeaf.co.nz
2cu.co.nz
—
For current A+ seo online reputation clients, this process has already begun.
7. Google Places
A properly optimised Google Places listing is important for local businesses that want to rank highly in the search results for location searches.
Here's a helpful article we put together on how to optimise your Google Places listing.
—
For most clients, Google Places has already been setup and optimised.  If not, please contact us to review your listing
8. YouTube
Creating videos and then putting them up on YouTube is another way of generating high PR natural links to your site. You can then embed them into your site as part of the content. The more helpful and interesting the better, you never know if you're lucky it could go viral and your brand could be in front of literally thousands of people.
For more information on this strategy, Click Here (An example of an anchor text link).
—
If easier, A+ can upload and embed this content into your website.  Please email your YouTube or Google Account login.  The video file can be sent via Dropbox or Google Drive.
9. Social Media
Keep your social media accounts such as Facebook and Twitter regularly Google algorithm updated to keep your customers up to date and encourage traffic. This should be the bare minimum. Also adding social share functions such as the Facebook like button allow visitors to share your content with their friends.
When posting any new content from your blog, ensure you make a similar post via Facebook and Twitter.  The traffic from social websites is seen as a high quality signal to Google.  Even just setting up an account on Facebook and Twitter is worthwhile if you haven't already.
10. Post on Related Forums/Blogs
No matter what market you're in there's usually numerous forums and blogs related to it. For example, if you operate a business within the travel and tourism you could register on a forum such as backpackerboard.co.nz. This is a targeted audience who is interested in what you have to offer.  Simply answer people's questions and provide them with valuable information. You will normally be able to provide a link back to your site within your signature.
11. Blog Post Exchange
Write articles or blog posts for sites related to your business. For example if you run an online store that sells fitness equipment, you could blog on popular health sites. This is not only a great way to build authority and relevant links but can also get qualified traffic to your site.
12. Leverage Your Own Blog
Google loves fresh, interesting and unique content. Having a blog is a smart way of increasing your website value within the search engines and for your visitors. You can also use blog posts to create internal links to other pages to help increase their keyword relevancy.
Also make it easy for your visitors to subscribe to your blog and receive updates. Another upside is people will naturally link to the content if it's helpful so make it as compelling and interesting as you can.
If you have any questions related to the Gogole algorithm Update or want to discuss any of the points covered within this update feel free to contact us.
Google Penguin Update"/>