How to Target New Zealand and Australian Businesses with One SEO Strategy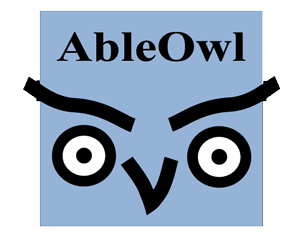 Getting into the top 10 of Google in New Zealand is relatively simple for most markets and key phrases, but it automatically becomes two to 10 times more difficult once you step beyond our shores. An example of this is AbleOwl, a Microsoft Excel Consultany that provide Excel Couses, Training and Consulting to individuals and businesses both here and in Australia.
Within a month of choosing A+ SEO Auckland to get their website into the top 10 in New Zealand and Australia, the AbleOwl website had risen into the top 10 for four of it's keywords in New Zealand. However, the Australian market is much tougher than New Zealand, with many online marketing savvy Australian business owners realising the potential of search engine traffic compared to their New Zealand counterparts. We'll have to wait at least three months to see the results of our Off-Page Optimisation strategy in the Australian market for AbleOwl. Watch this space for future updates as we drive the AbleOwl up the rankings in Australia – and then keep them there!
Could Your Website Be Next?
If you want to be on the first page of Google and get to #1 ahead of your competitors, then you need New Zealand's #1 SEO Expert working on your website. Call us on 09 478 7783 today for a free, no obligation SEO Consultation and discover how A+ online reputation management can get your website onto the first page faster than any other SEO expert in New Zealand
AbleOwl SEO Case Study"/>