Auckland building and renovations company chooses A+ SEO to increase the number of incoming leads.
How to Dominate Your Market Online – Before Your Competition Catches Up…
In many online markets there is fierce competition with businesses spending thousands monthly on paid search, banner ads and SEO. Interestingly, a recent finding from Internet Marketing Agency Enquisite.com found that:
"88% of online search dollars are spent on paid results, even though 85% of searches click the organic results."
How This Applies to Marketing Baths Renovation Business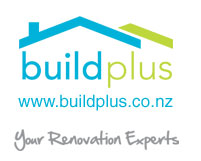 In early 2011, Craig Paterson, owner of Auckland Building, Baths and Showers Renovations company BuildPlus was referred to A+ Search Engine Marketing after hearing about A+ from leading Business Coach Martin Amos. Craig wanted to rapidly grow his business which specialises in home renovations via online marketing which Craig saw as becoming more important with the masses migrating online.
Traditionally in the building industry builders take an reactive approach to marketing, often only considering promoting their business once a advertising rep approaches them to sell some media. Needless to say, this is not the best way to plan your marketing investments, which often results in the building company seeing a lacklustre return on their money. This scenario applies particularly to online marketing, where most builders are sold space on one of the many online directories like Yellow or Finda.
Not to discredit these online mediums as they can and do work for advertisers, many of which continue to spend money with them. In this case Craig has a smarter, more proactive strategy to dominating his market before his competition catches on. Realising many building companies had not yet discovered Search Engine Optimisation, Craig set upon a strategy to get his new look website to the top of the Google NZ rankings before his competitors realised the power of online reputation management.
Choosing six very specific keywords, with additional strategies to maximise traffic for related and local searches, Craig is now on his way to the first page, only one month into the Search Engine Optimisation program.
How You Can Apply Craig's SEO Strategy to Your Business
Not every business has a sleeping market like this. Craig is ahead of the game in that he's thinking about online marketing proactively while his competitors are re-investing in outgoing mediums like the printed Yellow Pages (which still work in some instances I might add). The interesting thing is, most markets online are in a similar position. Only the hotly contested markets like Mortgage Broking, Gifts Baskets, plus maybe 25-50 others after very competitive online in New Zealand.
The question to ask yourself is:
> Are your customers researching or buying your products/services online?
> If yes, then why aren't you getting more of this increasing market?
> If you aren't getting these online sales or leads, then which one or more or your competitors are?
> How can you get ahead of them? (Hint, hint…)
Watch this space for more on the BuildPlus SEO strory in upcoming months…
BuildPlus Home Renovation SEO Case Study"/>