Do you want a consistent stream of targeted visitors to your website, without burning a hole in your pocket from advertising costs…?
Before you answer that let me ask you a few more specific questions:
Do you want to increase your sales?
Do you want more enquiries every month?
Do you want more search traffic to your website?
Do you want to build your online reputation?
Whether you currently use AdWords or not it is a great tool to test your market and get more traffic to your website. But would you believe that its possible to get all the benefits of AdWords without actually having to use AdWords?
That's right, there is another powerful way of reaching your potential customers that will end up saving you money long term. I'm sure many of you already know what we're talking about, it's called SEO or Search Engine Optimisation. It involves various strategies to get your website displaying high up in the search engine results for specific search phrases.
Search Engine Optimisation is all we do here at A+ SEO and our proven strategies have over 109 clients profit by getting more consistent traffic to their sites.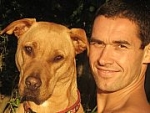 Dan Abdelnoor, Doogy Dan (doggydan.co.nz)
"Before doing SEO I was spending a lot of money on Google Adwords which wasn't really working at all. A+ SEO took just under 5 weeks to get my site into the top 5 spot on Google. Thanks to them I'm saving around $10,000 in advertising costs and I'm now getting much more business."
Google PPC VS SEO
There is always a debate as to whether a business should be doing Google PPC or SEO. Both are powerful tools for driving traffic to your website but that's where the similarities end. Unlike AdWords where you setup a campaign and start receiving traffic immediately, SEO is a long term strategy that focuses on getting your website ranked naturally in the search engines for specific keywords.
Once the full impact of the SEO work is realised the results can be dramatic. It can ensure there is a consistent flow of targeted traffic to your site, while building a strong online presence for your business. Ultimately these two online marketing strategies should both be considered and when combined can help create an unbeatable marketing solution that gives your business the edge.
4 Benefits of Google AdWords
Targeted Advertising

– Your ads only show up to people interested in what your business offers.

Immediate Traffic

– Once your ads are approved they will immediately begin to generate traffic to your website.

Set Your Budget

– No matter what you marketing budget is, you can set a daily budget for your AdWords campaign.

Time Sensitive Offers

– If you have an E-commerce site or are running a short promotion, AdWords is ideal for getting the traffic you need fast.
4 Benefits of Search Engine Optimisation
Save Money Long Term

– While there is an initial investment to get your site ranking, over the long term SEO will save you more money.

Long Term Value

– Even after the SEO work has been completed your website will continue to improve in the rankings.

Builds More Trust

– A lot of people don't trust ads which is why the organic search results have a higher click through rate.

Consistent Traffic

– The biggest benefit is having a constant stream of organic traffic to your site.
A+ SEO Can Help…
A+ Search Engine Marketing is a market leader and Google expert in everything SEO. We can help you achieve all of your search engine optimisation goals. If you want to discover more about SEO, call 09 478 7783, or fill in the form below for a no-obligation consultation and we will demonstrate how we can achieve your goals.